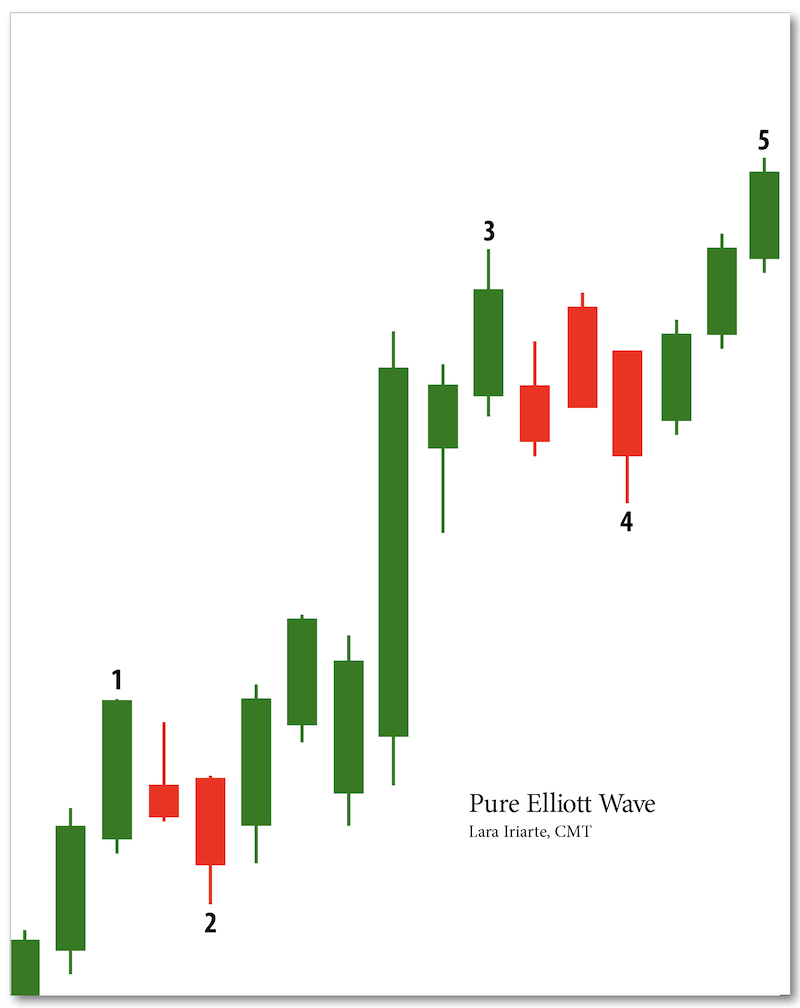 Pure Elliott Wave by Lara Iriarte CMT
How can you learn Elliott wave yourself? How can you apply Elliott wave in your trading and investing? How can you use Elliott wave to trade and invest with confidence and success?
Introduction
Lara draws from her extensive experience (analysing markets daily for over 15 years) and her clear and straightforward language to make Elliott wave easy to understand and to show you how to apply Elliott wave to your own charts.
Description
Included are a large number of full colour charts to provide examples of Elliott wave structures in various markets. Also, a comprehensive list of rules and guidelines is provided that may be used as a checklist when applying Elliott wave to your own charts.
Pure Elliott Wave teaches you Elliott wave and shows you how apply Elliott wave.
Book Contents
Introduction
Why Elliott Wave
How Many Wave Counts?
The Basic Elliott Wave Pattern and How to Label Waves
Degrees
Structures
Variety Within Corrections
Rules and Guidelines
Terms Specific to Elliott Wave
The Guideline of Alternation
The Right Look
Elliott Wave for Commodities
Elliott Wave for Indices
Using Volume and Indicators to Assist with a Wave Count
Drawing Channels 
Addressing Common Criticisms of Elliott Wave
Some Brief Notes on Trading and Investing with Elliott Wave
Starting a Wave Count on a New Market
Appendix A: Wave Notation
Appendix B: Fibonacci Ratios
Testimonials
I can find out when it happened, but I don't know how or why it happened. With all of the information out there on Elliott Wave Theory, I came eventually across Lara's Elliott Wave book. After reading all the mandatory and non mandatory Elliott Wave information in various online articles and printed books, you can distinguish with some experience very quickly whether the author has solid knowledge about the EW theory and whether the author has actually practical experience by applying this theory in the 'real world of trading'. To make it very short: Lara has both – in a way that is easy to describe. The book isn't another repetition of information about Elliott Wave theory, it is much more. You can tell her vast experience and daily application of this theory on every page she wrote. I am very grateful that I found her book and her service. This book is written by a true practionner for practionners and not by a believer for followers. Nearly all other resources on Elliott Wave have the rules and guidelines 'straight', but in this book you get them combined with a vast practical knowledge in an easy to read and understand package. 
Sebastian Benz
Lara Iriarte's book "Pure Elliott Wave" is an excellent publication. The challenge to precisely explain the Elliott Wave Theory is a difficult exercise but she has definitely achieved it in a clear precise manner. As one who has also studied,charted and traded with Elliott Wave for many years, I've learnt that because of the many paths that a main trend can follow, it is also necessary to have accompanying technical indicators to help reinforce the Elliott Wave count. Lara has been able to achieve this in using her excellent Elliott Wave analysis in combination with various indicators to define main trends. I have experienced the opinion of many EW analysts.However I have seen none better than Lara. I recommend this book, not only for the person setting out to learn about EW, but also for the experienced EW chartist.
Peter Halpin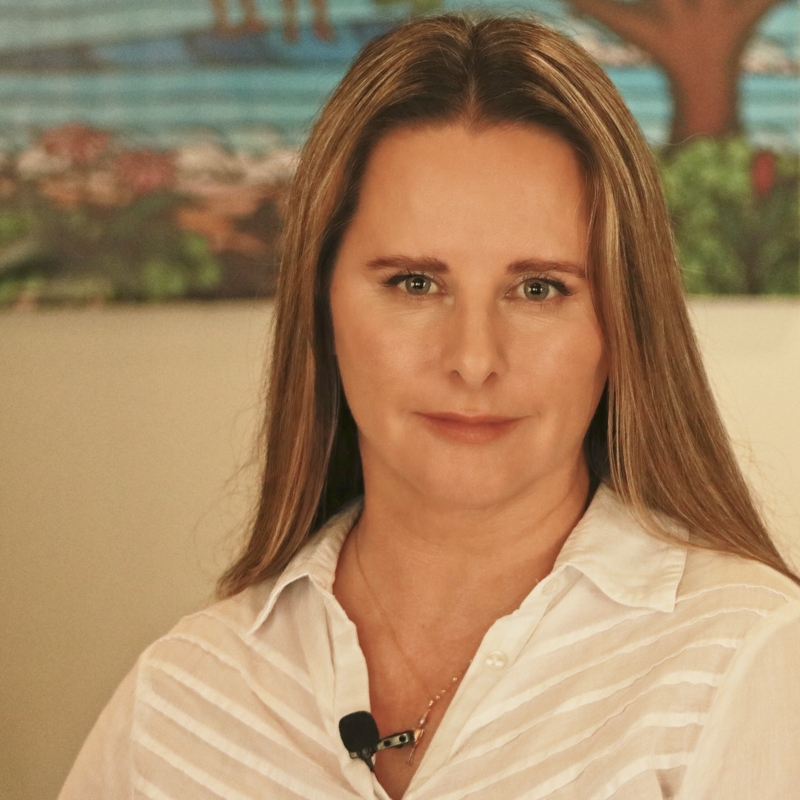 Author
Lara Iriarte is a Chartered Market Technician with 15 years experience analysing markets using Elliott Wave and Technical Analysis. Before she started providing Elliott Wave analysis, Lara was a qualified and experienced high school teacher in New Zealand. To read more about Lara, please click here.